TP120 LG Passed Type Testing
2020-04-26
On 26th April, 2020, the TP120 Launching Gantry for segment piers and segment girders passed Type Testing in Yantian Of Shenzhen.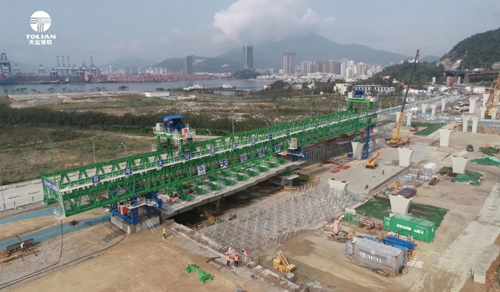 TP120 is specially designed and fabricated for CCCC Second Harbour Engineering Company Ltd. for the project of Yangang East Interchange in Shenzhen.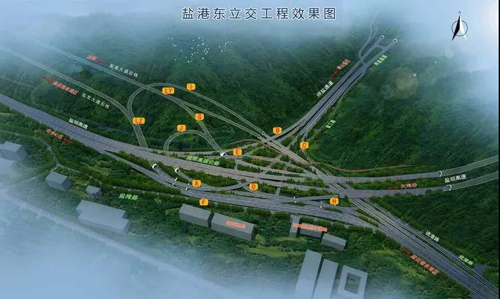 Compared with the traditional bridge construction equipment, TP120 has the following advantages.
1.The bridge piers and cover beams are prefabricated in the factory, the quality of the components can be controlled.
2.Less weather influence and less labor on the site;
3.Small construction area;
4.Low requirements for ground transportation conditions;
5.The operating platform and positioning system are accurate and reliable;
6.Upper and lower components can be installed and connected at the same time;
7.Especially suitable for the construction of municipal bridge projects in areas with heavy urban traffic;
8.Less construction noise, less dust, and less environmental pollution.