CCTV focus on He-An Highspeed Railway
2017-12-29
On 26th December 2017, the first super bridge of He-an highspeed railway project constructed by China Railway Beijing Enginnering Group Co., Ltd finished erection wiith the last piece of 24m box girder being placed onto the bridge pier.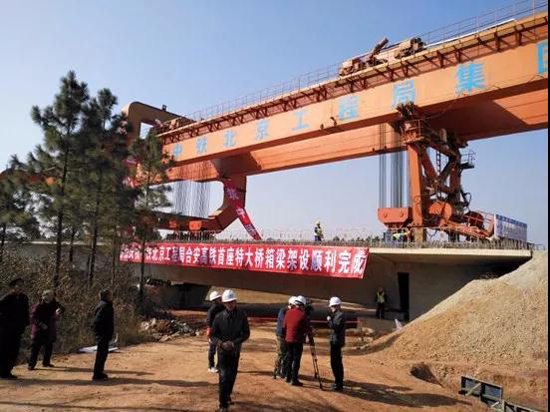 As the leading bridge construction equipment manufacturer in China, Tolian has always been walking together with the rhythm of construction of China. Tolian products are widely used in the critical projects all over China.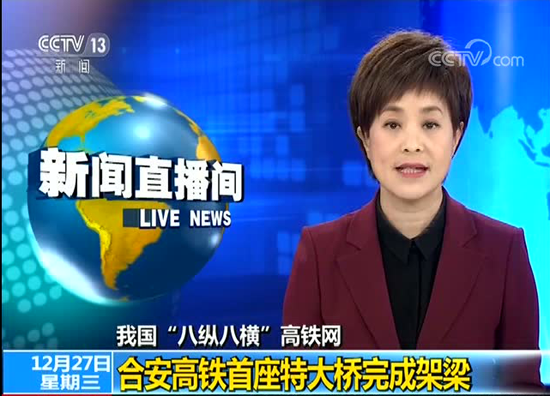 The He-An project site service team from Tolian was recoginazed as "The most beautiful team " because of the safety and efficiency work and excellent achivement.